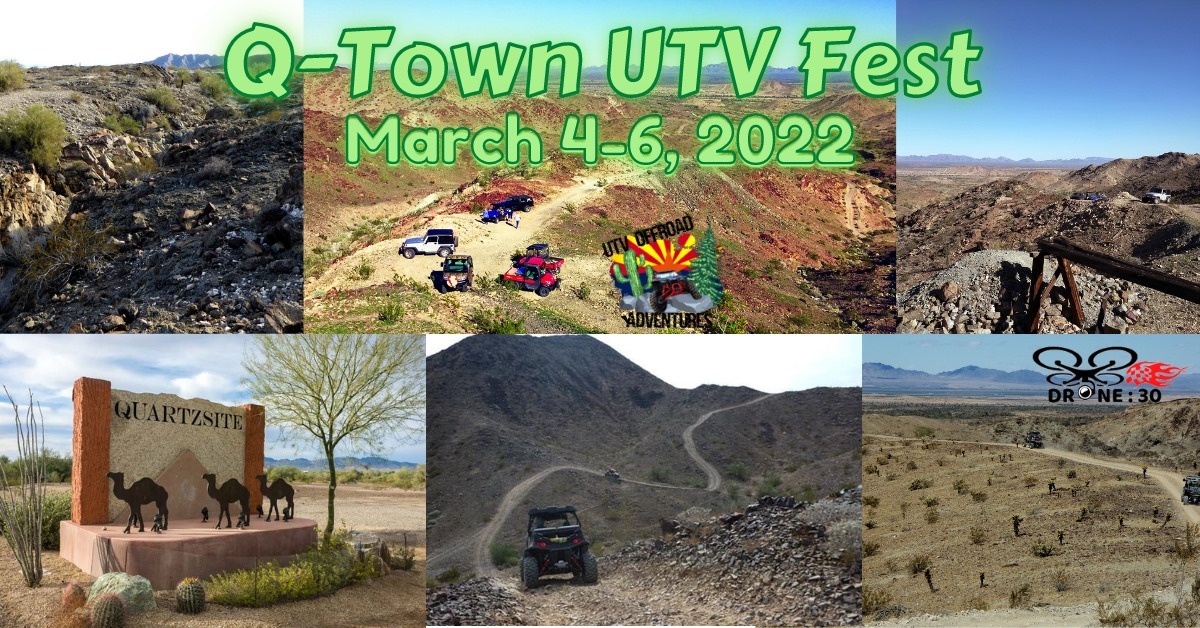 You do not want to miss this event! This is truly a UTV Offroad enthusiast dream come true! With close to 1000 miles of UTV trails including the AZ Peace Trail you will not get bored with the scenic views and historical sites.
Come join us and explore this amazing town, people sites and of course trails. Then join us for an evening of fun with dinner, raffles, quick draw poker and a corn hole tournament. This will be an adventure of a lifetime and the opportunity to see old friends and make new one.
We can't wait to see you!